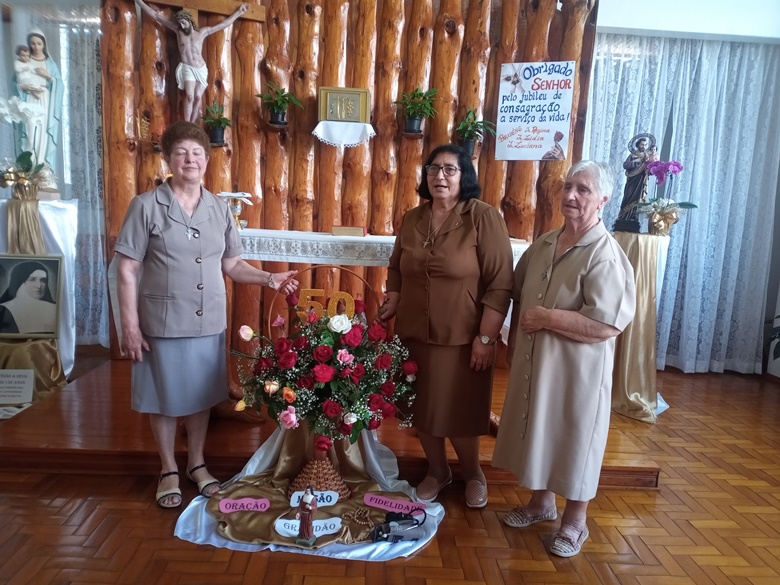 Jubileu de Ouro
23 Gennaio 2021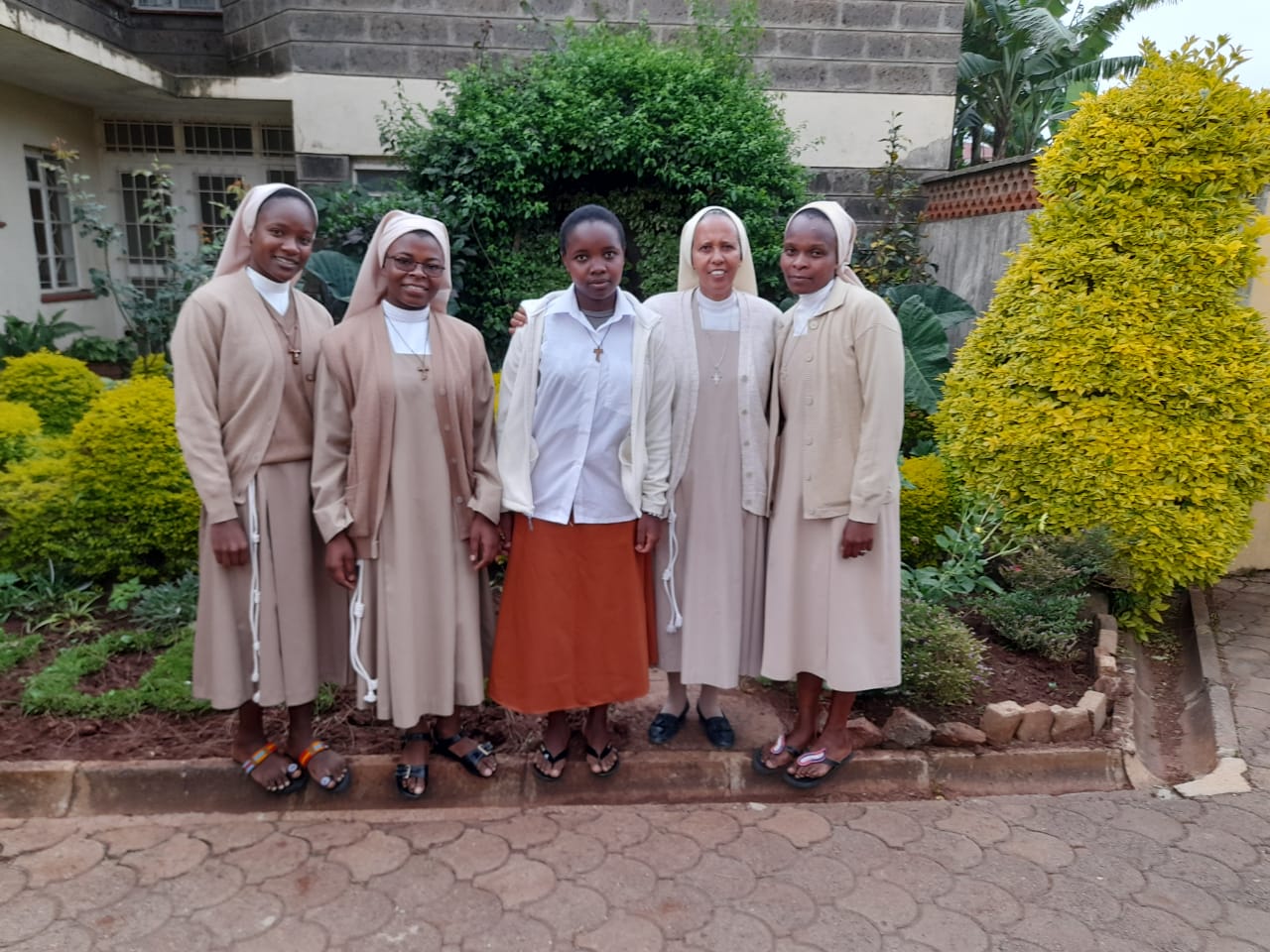 La nostra Comunità di Embul-bul (KE)
2 Febbraio 2021
In our word today all of us are trying to be at per with technology but we do take a step at a time depending on our ability and the resources around us. With the emergence Covid -19 which led to paralysis of physical learning, it created a total new word to students.
In a nutshell, emergence of Corona virus has impacted our life as students in different ways. Virtual learning has existed even before the pandemic but they served different purposes. Online learning has had its positive and negative side during the "stay at home days." Streamlining the whole experience as sisters who are students, I will start by the advantages we got from learning at the comfort of our rooms.
I start with a note of gratitude to God for the gift of religious life where we find ourselves a home and a second family. Being in the convent, we are provided for all we need for our education and this is one thing that made our lockdown times bearable. Having to adopt to virtual learning, we had the gadgets needed and were conversant with the use. It also helped us cut off fatigue of walking up and down on the way to school under the scorching sun or in the rain. We got enough time to participate in community program and showcased our talent. We were able to relate better with each other and build up our relationship with Jesus as we had more time for prayer both personal and communal.
On the other hand, virtual learning had its own challenging side. To start with virtual learning made the learning more difficult in that so much content was given within a short span of time and to understand it you had to look for your own time to call the lecturer for explanations. We also experienced difficult in joining the class in the platforms also demanded a lot of time because of instances where internet failed you had to take more time to get connected which seemed to be time wasted. Concentration was also disrupted due to background noises from unmuted microphones from other students. There was also wastage of resources since you had to buy enough data in case internet went out. Exam online was another bit of stress since irrespective of the timing of the exam, internet could go off and therefore you couldn't access the exam and after the given time, the exam would expire and this meant failing.
The covid experience was not a very fancy experience for we also felt that there was life retardation since there was no going about the day's business but all in all we never lost hope completely for we were sure that nothing lasts forever. We engaged ourselves in prayer and this rekindled our life and God gave us a reason and a purpose to live each day.
Today here we are by God's grace we have learnt how to live with Corona and have been able to go back to normalcy. We have conquered the lockdown fears and we are able to come out and encourage others as well as our schoolmates. Long live our congregation that saw to it that we were comfortable and our needs catered for and this made the lockdown bearable irrespective of all the fears. Our appreciation too to all who sent a message of encouragement and to our comrades, a big kudos.
In conclusion 2 Cor 4,8-9.16-17 says: We are afflicted in every way, but not crushed; perplexed, but not driven to despair; 9 persecuted, but not forsaken; struck down, but not destroyed; 16 So we do not lose heart. Though our outer self[a] is wasting away, our inner self is being renewed day by day. 17 For this light momentary affliction is preparing for us an eternal weight of glory beyond all comparison.